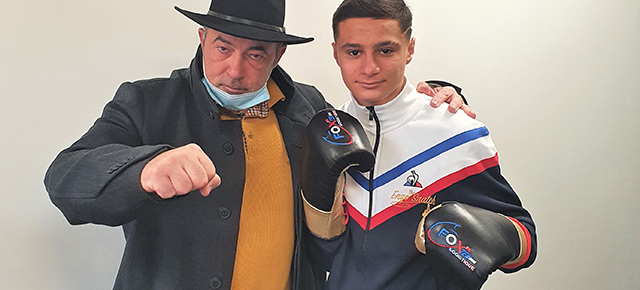 Tuesday, August 17, 2021 - 20:29
Vice-world champion, Intercontinental Champion, 3 times Champion of France, 6 times Champion of Aquitaine, 2 times Champion of the Coupe de France, Vice-champion of the Coupe de France, Champion of the Trophée de France... just 15 years ?
Yes, it calms...
Thai boxing champion, Enzo Payrastre is a warrior like no other. Nothing seems to stop this boy, who did not hesitate to inject boxing into his daily life.
Pugnacity, courage, strategic height in the fight, fair play... So many values jointly defended by this champion and the Fox Ten teams, who fight every day to obtain the best transport for their clients.
As in boxing, to charter lots, you need breath and perseverance. Have you ever tried to cram in an exotic pallet in a few minutes that no carrier wants to deliver to the other end of the hexagon, and especially not in 24 hours? Have you ever had to catch your breath in the fifth round in front of an opponent who is obviously in great shape?
If so, you will easily understand that the fight is not without passion. No one can remain a boxer who is not motivated by a thirst for challenges.
All the Fox Ten teams therefore wish Enzo a long and successful career and Thierry Revy is pround to participate in this new success !
May the Fox espress himself in the management of the combat, and may each blow be a 44 tons lauched at full speed !