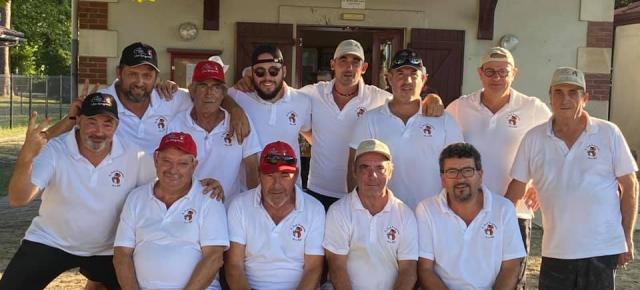 Friday, August 20, 2021 - 20:46
Stress management, self-confidence, respect for partners, flexibility and concentration...
These are not only the virtudes demanded by logistics transport, but the qualities shared by the 300,000 members of the French Federation of Pétanque and Provencal Game (FFPJP, 2020 figures).
On September 13th, the boule sanguinoise team went out to participate in the Trophée des Landes, a pétanque competition well known in the region. On this occasion Fox Ten Logistics, also headquartered in Sanguinet and which had the best promotional caps embroidered for the event, would like to congratulate all the Sanguite players who managed to qualify their club !
On September 20, Sanguinet will face the BAS Pétanque (Mimizan) and will try to win the round of 16 with fair play and determination.
Fox Ten Logistics will be by his side as always and it is not excluded that Thierry Revy, President of the company, will put his hand in the ball ! :-)