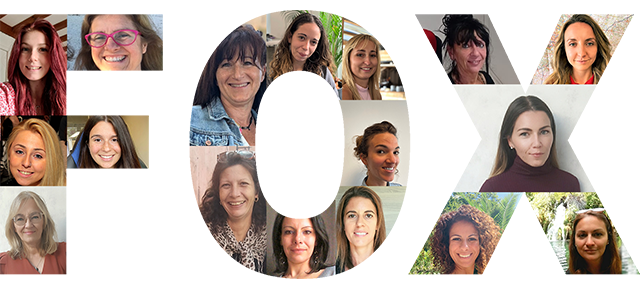 Tuesday, October 12, 2021 - 16:50
In France, the share of women in the transport sector is 26.23% (source: Eurostat Labor France).  This figure is even lower for Europe with only 22%! Statistics still too low according to Fox Ten Logistics for whom the subject of parity is fundamental. Indeed, no less than 56% of its employees are women!
No parity without will!
Historically, in this "rewarding job where you never get bored", as Charlotte says, the environment is very masculine. Fox Ten President Thierry Revy has always appreciated and surrounded himself with "women" and to be able to put them "in value" where they are unfortunately too often absent in "key" positions.
They bring a new perspective and new expertise to the logistics sector and constitute a complementarity essential to allow the development of transport companies, individually and collectively.
The association has been able to break the cultural stereotypes which constitute a brake on the feminization of the professions of transport organization. On its own scale, Fox Ten Logistics is modestly trying to develop this path.
A difficult job, in which women thrive!
One thing is certain, the women in this company have gone above conventional wisdom. The outlook for the profession won them over. They like the versatility of the missions. This is what Brigitte explains: "I have been given several tasks and the diversity of them appeals to me and allows me to not know the routine".
Even if this job involves daily difficulties, "The transversality and the need to know how to adapt to all situations every day brings back its share of challenges, and it is very stimulating. », explains Anaïs.
Many have discovered the "organization of transport", trained "on the job" but continuously accompanied and supported by Thierry REVY and his "pillars", but whether they are accountants, charterers, lawyers, technical-commercial or administrative and operating assistants, the job "allows you to acquire new skills and exercise real responsibility", Melyssa enthuses before adding: "What I love best about the job is the trust that customers and our management have in us".
Despite a nationwide network, contrary to popular belief about women's teams, a real cohesion has formed between them, despite the distance that usually separates the nine agencies that make up the FOX TEN network to date, as Valérie explains to us, "We are in daily contact with the other agencies even though we work in different cities in France".
Human relationships are ultimately what emerges when all these women express their passion, contact with carriers, contact with customers ... add to all this a requirement of rigor and responsibility, under the benevolent confidence of their President, and you will obtain the substantial marrow of the Fox Ten Logistics teams.
Another pleasing example!
A message from Déborah on 04/10/2021, Director of the CHARTRES agency, to Isabelle our new recruit who joined our agency in LA SEYNE SUR MER:
"Hello Isabelle,
 Welcome to you, I hope you enjoy working at Foxten as much as we do ?
It is a pleasure to meet you… "
Let's pay tribute to them in this "FOX" which brings them together and puts them "in the spotlight" today!