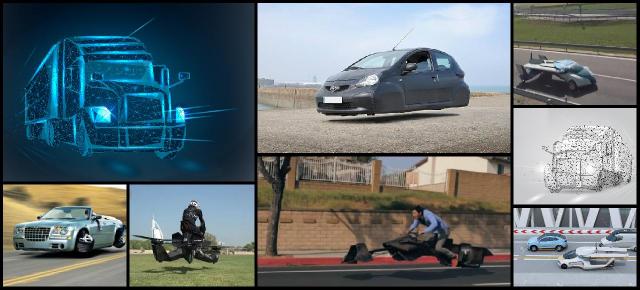 Monday, August 23, 2021 - 18:45
COVID-19 should not prevent us from looking to the future, even the distant one. Since flying have multiplied, like the AeroMobil, created by the Slovakian company of the same name, Thierry Revy is considering every possibility of placing Fox Ten Logistics at the forefront of innovation.
In recent years, a promising Ukrainian company, AeroCar, has been developing the possibility of grafting IronFly technology onto heavy goods vehicles.
Following the presentation of the project at the Motor Show, which had, among other things greatly impressed the famous Elon Musk, Fox Ten Logistics offered to join the bilionaire to finance this project, the first prototype of which should see the light of April 1, 2024.

Air bag trucks are of interest to Fox Ten Logistics in several ways: on the one hand they would allow Thierry Revy to show that the company is resolutely visionary, on the other hand it would allow the company to break into the automotive distribution for logistics purposes, by being the first to make this technology available to carriers.
For the record, the trucks would also facilitate the work of the loaders by allowing the teleportation of the pallets on selette ( which is possible today on an experimental basis only on the  80x120 pallet for reasons of molecular volume, but should be finalized by 2022 ).

This proect seems to be just one of the bowstrings of Thierry Revy, who was present at the StarBuilder congress in November 2019, at the invitation of Charles Bolden ( NASA ). This proect would ensure the transport of materials for the construction of the Columbus station on the moon. The Californian company Black Affret should provide the drivers, NASA would itself ensure the construction of the transport shuttles because of the " high technicality induced by such a project " ( according to Charles Bolden ), and the entire transport organization could be insured by the French company to the Fox.

On April 1, Fox Ten Logistics therefore continues to be attentive so as not to miss what Thierry Revy calls " the new technological and logistics fish. "
Happy April 1st to all!