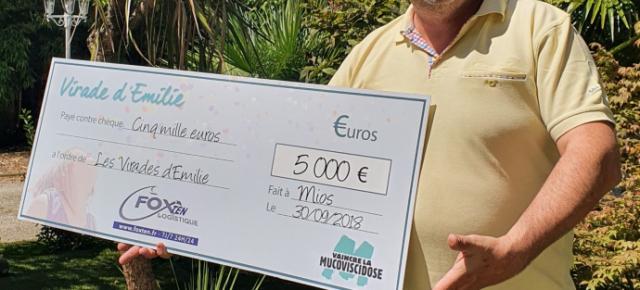 Monday, August 23, 2021 - 19:40
Supported by its President and his entire team, FOX TEN LOGISTICS strives to obtain results.
In another area, how can we not make a link with the teams of researchers and caregivers who are fighting to decipher and manage the diseases of all kinds which steal the happiness of so many of our fellow citizens?
And how can we not get involved in encouraging all the athletes who give themselves to reducing cystic fibrosis?
For more than years, the Virades de l'espoir, a festive and united national event, have provided Vaincre la Mucoviscidose with the means to continue its fight against the disease, namely to accelerate research today to cure tomorrow.
Fox Ten Logistics wants to show patients that they are right to hope. This is the reason why Thierry Revy, President of the company, is proud to be able to help research by bringing a drop to their ocean of courage.
For sport, against disease, there are no small gestures.