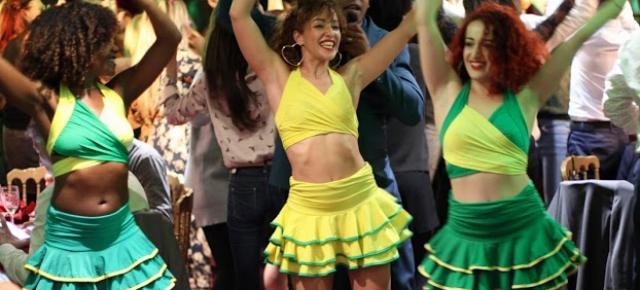 Monday, August 23, 2021 - 20:02
Transport organizer, FOX TEN LOGISTICS is used to spoiling its employees. On October 11, the Presient of the company Thierry Revy raised te bar even higher by inviting his teams aboard a Parisian barge for an unforgettable night !
FOX TEN was able to demonstrate once again its logistical skills by organizing an evening without any organizational fault to the delight of the participants !
Whether you chose the duck foie gras or the Guacamole verrine the sea bream fillet or the chicken supreme cooked by chef Arsene, the taste buds were also at the party in a disco atmosphere sublimated by the singers and dancers !
To believe the happy faces of the guests, here is a new success which shows that the family and relaxed atmosphere does not prevent rigor and professionalism !